MM
Are painful emotions holding you back from a better life?
Mood Mastery is a 5-week online course that will teach you how to take control of your emotional health and start living your best life. It combines a flexible curriculum with hands-on coaching, a supportive peer community, and in-depth training tutorials.
The course taught me how to change my relationship with worry! Using strategies from the course, I am able to appropriately address my worries without allowing them to block my productivity or joy!
Rikki Postal — Founder, Higher Ground Coaching
"The course taught me how to change my relationship with worry! Using strategies from the course, I am able to appropriately address my worries without allowing them to block my productivity or joy!"
Rikki Postal — Founder, Higher Ground Coaching
Mood Mastery is for anyone who wants…
A better way to manage painful emotions and moods
Build confidence to face difficult emotions
Become less judgmental of your feelings
Uncover the real causes of your emotions
Deeper levels of personal insight and self-awareness
Boost your emotional intelligence
Identify self-destructive core beliefs
Discover and clarify your personal values
More satisfying and intimate relationships
Set and enforce healthy boundaries
Stop getting so defensive
Manage other people's bad moods
Emotional resilience and mental toughness
Respond to painful emotions constructively
Use values—not feelings—to make decisions
Reframe struggles as growth opportunities
Peace of mind and freedom from negative self-talk
Stop taking things so personally
Let go of worry and rumination
Quiet inner self-criticism
Greater focus in work and creative pursuits
Stop procrastinating and stay focused
Free yourself from perfectionism
Handle setbacks with self-compassion
You'll be working with me 👋
Hi there, my Name's Nick Wignall. I'm a…
🛋 Psychologist: I'm a licensed psychologist and board-certified in behavioral and cognitive psychology. I have an active clinical practice where I work with adults struggling with issues like anxiety, depression, anger issues, etc.
✍️ Writer: I run a popular blog that's visited by 1.5 million people each year and over 20,000 people subscribe to my weekly email newsletter.
🎙 Podcaster: I host and produce a podcast called Minds & Mics where I interview world-class experts in psychology, mental health, and human performance.
👨‍🏫 Teacher: As much as I love all of the above, at heart I'm a teacher. And I'm especially passionate about emotional health and well-being. Which is why…
I created Mood Mastery for people who wanted in-depth instruction and coaching in emotional health.
If you've enjoyed my writing, podcasts, and other work but want to go deeper, this is the course for you!
Proven Content + Hands-on Mentoring
Live Group Learning Sessions
Each week there will be three live sessions lead by Nick over Zoom. In addition to discussing key concepts and lessons from the course, you'll get to trouble-shoot specific obstacles and get live feedback and guidance. All live sessions are optional but you're highly encouraged to participate to the degree that you're comfortable.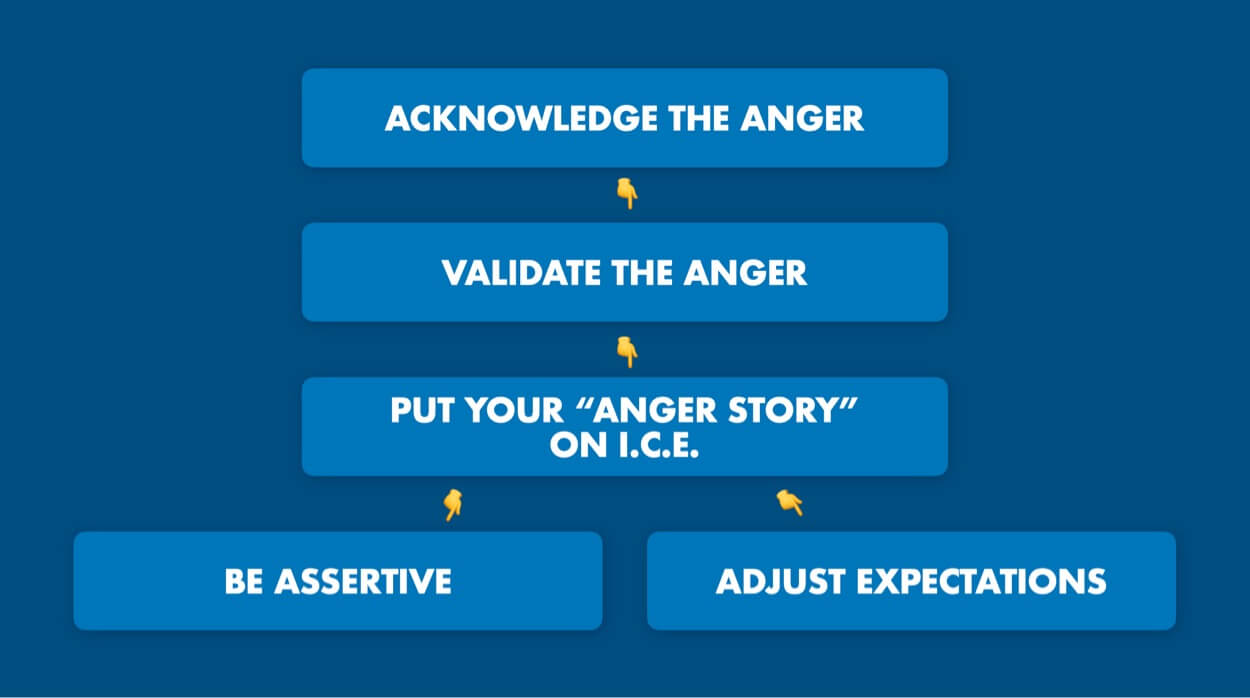 Advanced Training Workshops
In the last two weeks of the course, Nick will share his most important lessons and insights for specific topics like chronic worry, procrastination, emotional communications, etc. You'll also get step-by-step instruction in advanced techniques and strategies like mindfulness meditation, cognitive restructuring, assertive communication, and more.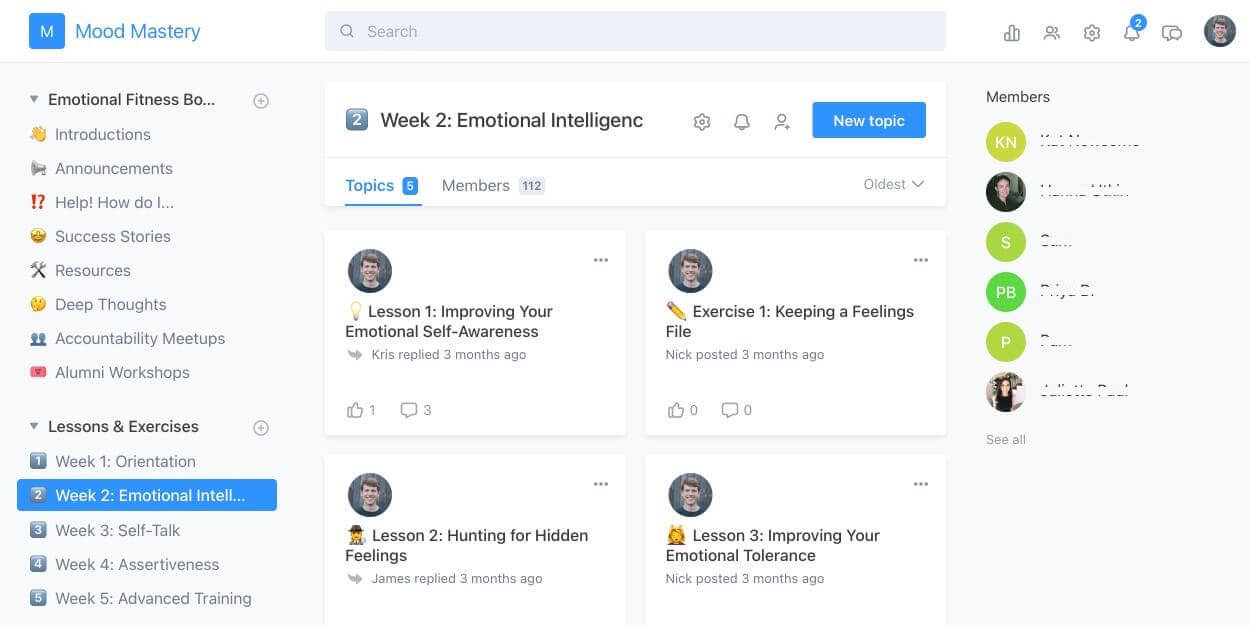 Private Online Community
In addition to the course lessons and live calls, you'll also get access to our private Circle community. This is really the home for the course and a place where you can ask questions, get advice, share your own experiences, and keep track of the course schedule and materials.
Accountability Program
If you're the kind of person who needs a little external pressure to keep you on track, we offer a course accountability program where you can get matched up with a fellow student and keep each other accountable with the course material and goals.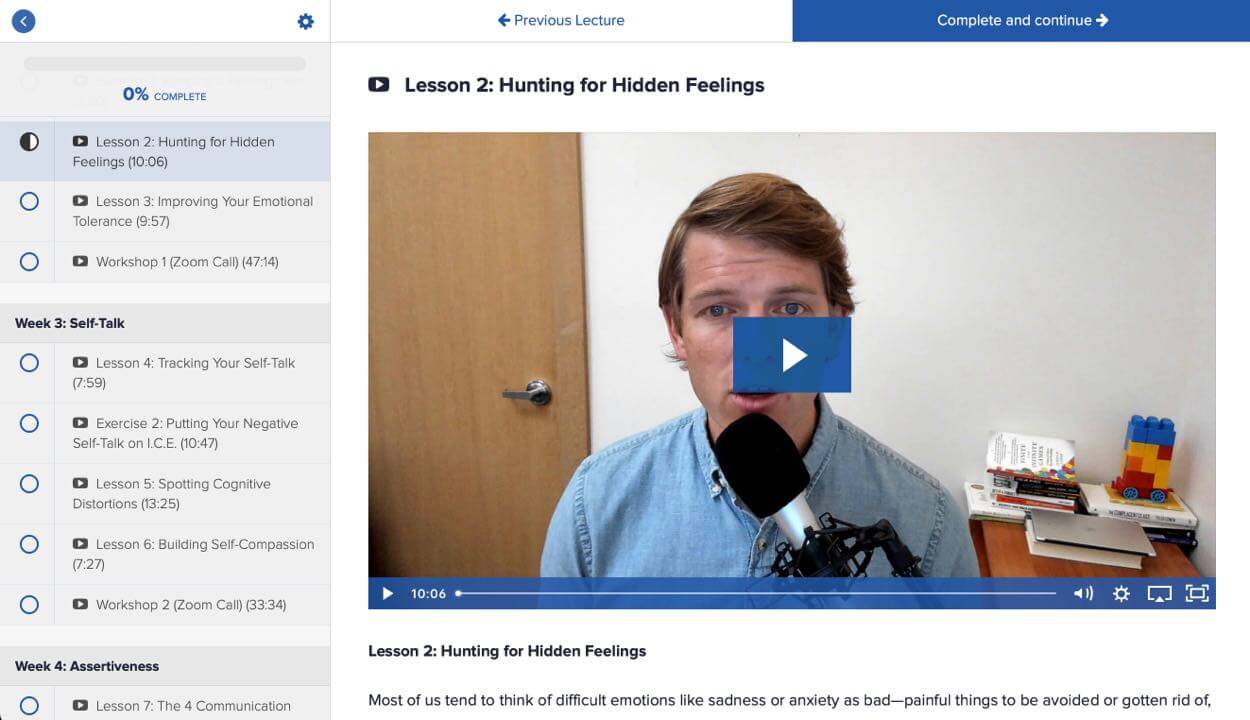 Video Lessons and Exercises
In addition to the live sessions and workshops, there is a series of video lessons and exercises taught by Nick that will walk you step-by-step through the key ideas, lessons, and techniques from the course.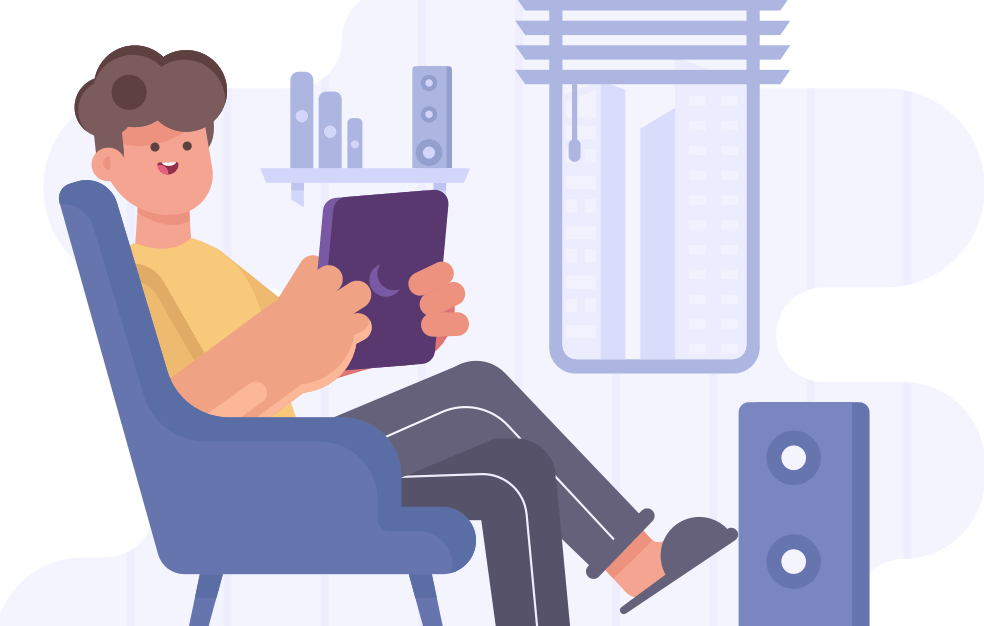 Lifetime Access and Alumni Benefits
The 5 weeks of live instruction are really just the beginning… When you enroll in the course, not only will you get lifetime access to all the material from the course so you can revisit specific content anytime, but you'll also be able to take advantage of alumni benefits like participating in future cohorts of the course and exclusive alumni workshops and accountability groups throughout the year.
Praise from previous students
As a musician, I've spent a lot of time alone with my instrument in practice rooms with very negative self-talk. I am so grateful that we spent an entire week on this subject, giving me the opportunity to leap into trying new strategies to break old habits and learning that I am not the only person that struggles with them! The course has been a fantastic addition to my emotional toolbox.
Erin Kessler — Marketing Director, Maple Leaf Strings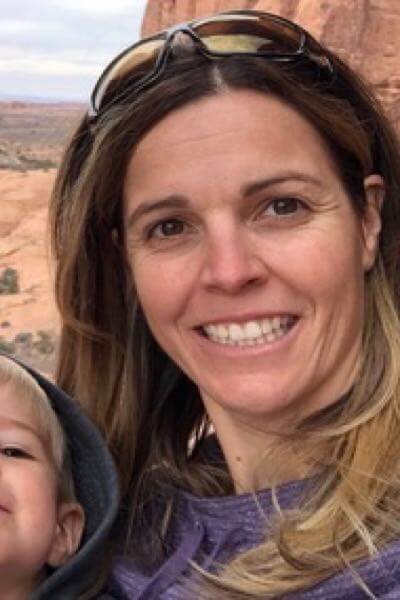 The course changed my basic understanding of emotions and taught me skills to work with them in daily life, giving me the power to act by choice instead of simply reacting to emotions and circumstances. I also feel empowered to teach my children about their own emotions and how to build emotional resiliency.
Kat Newsome — Homemaker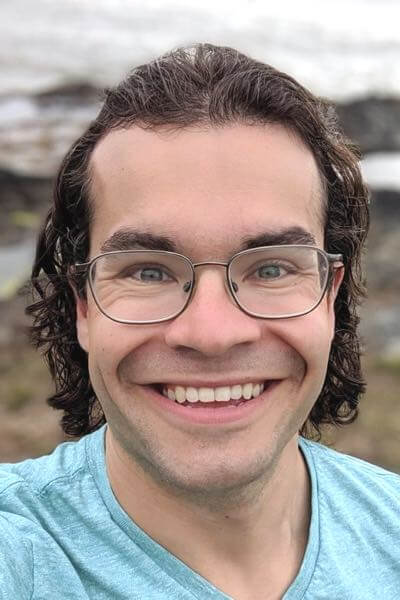 Rather than addressing a narrow set of challenges, Nick's course offers you the tools and strategies you need to build true emotional health and resiliency that lift you up in every area of your life. Say goodbye to bad moods that come and go for days at a time without rhyme or reason, and be the best version of you.
James Kerti — Holistic Systems Consultant
The course gave me easy ways to improve my emotional fitness without going into therapy or leaving the house. If you are short on time but recognize the importance of keeping the mind healthy just like the body, then this is just perfect for you.
Aarathy Kulathunkal
My biggest "aha" moment was recognizing the inaccuracy of my thoughts. I've become more aware of my emotions and self-talk, and how they can trigger unnecessary problems. It's never too late to change when willing. Knowledge is a wonderful thing!
Eva Holtzer
Nick's course helped me gain a much clearer view of my emotions and introduced me to a number of practical tools and exercises which I have already put into practice.
Barry Moylan
The course was fabulous! Anyone with a current emotional struggle will find tools, exercises, a like-minded group of peers, and a very effective guide and communicator in Nick.
Linda Hastings
Course Overview
The content of the course comes in two forms:
Video Lessons. There are 9 video lessons and exercises that will be available as soon as the course begins. You can watch (and re-watch) these at your own pace, although it's recommended that you follow the schedule below.
Live Sessions & Workshops. There are a total of 16 live sessions led by Nick over Zoom held every Tuesday, Thursday, and Friday (see Course Schedule for details). Replay videos of the live sessions will be available following each session.
Week 1: Foundations of Emotional Intelligence
💡 Lesson 1: Improving Your Emotional Self-Awareness. A concise introduction to what emotions are and how they really work.
📝 Exercise 1: Keeping a Feelings File. A simple practice for expanding your emotional self-awareness and understanding.
🕵️‍♀️ Lesson 2: Hunting for Hidden Feelings. Learn how to observe and identify the emotions "behind" the loud, obvious ones.
🛡 Lesson 3: Improving Your Emotional Tolerance. Train your mind to tolerate difficult emotions and feelings without resorting to avoidance and distraction strategies.
Week 2: Taking Control of Negative Self-Talk
🙇‍♂️ Lesson 4: Tracking Your Self-Talk. Learn to identify patterns of negative self-talk that generate painful moods and emotions.
🤫 Exercise 2: Putting Negative Self-Talk on I.C.E. A practical technique for halting negative self-talk and avoiding spirals of worry and negative thinking.
👺 Lesson 5: Spotting Cognitive Distortions. Get to know the most common forms of negative thinking we all unwittingly fall into.
😇 Lesson 6: Building Self-Compassion. A powerful approach to defusing self-criticism and judgment and replacing it with more positive and constructive self-talk.
Week 3: Assertiveness and Emotional Communication
💬 Lesson 7: The Four Types of Communication. Learn to identify and analyze the most common types of communication and understand which ones are helpful and which are not.
✅ Exercise 3: The Assertiveness Scorecard. This simple exercise will help you avoid negative and unhelpful forms of communication like passive-aggressiveness and build the confidence to communicate your wants and needs assertively.
🙋‍♀️ Lesson 8: Asking for What You Really Want. The ability to ask for and go after what you really want is one of the most underappreciated parts of emotional health.
🛑 Lesson 9: Say "No" with Confidence. Learn to say no when you need to, set clear boundaries, and enforce them with strength and compassion.
Week 4: Advanced Training, Part 1
😬 Workshop 1: Chronic Worry & Anxiety A masterclass in understanding the origins of chronic worry, how it keeps us anxious, and the best technique I know for undoing the habit of worry for good.
🌅 Workshop 2: Values Discovery In this advanced training workshop, we'll explore the importance of clarifying your personal values and walk through a practical exercise to help you do just that.
🎯 Workshop 3: Mastering Procrastination We'll talk about the cutting-edge science of what really causes procrastination and learn a simple but powerful framework for staying focused and doing your best, most creative work despite the pull to procrastinate.
Week 5: Advanced Training, Part 2
😡 Workshop 4: Managing Other People's Bad Moods A deep-dive into the most effective strategies for managing and dealing with other people's painful moods and emotions.
🧘 Workshop 5: Creating a Mindfulness Practice That Lasts Everybody's heard of the power of a mindfulness practice to create more peace and contentment in our lives, but actually doing it consistently can be daunting. I'll share some surprising ideas for how to create a mindfulness practice that actually lasts.
🧠 Workshop 6: Retraining Negative Self-Talk with Cognitive Restructuring While it's good to have tools to cope with negative self-talk, it's better to transform it entirely. In this workshop, I'll walk you through the single most powerful technique I know for fundamentally retraining your habit of negative self-talk.
What makes Mood Mastery different from other programs is the way Dr. Nick provides concrete,
step-by-step lessons and exercises

to help build my emotional intelligence… I especially benefited from the weekly Zoom calls, where I could get

live help and feedback

from both Nick and my student-peers.

— Pam Lu
Course Schedule
The current cohort runs from January 31st — March 7th, 2021.
Please Note:
⏰ All times are Eastern Daylight Time (UTC -4:00)
🖥 Video lessons and exercises (not listed below) are available to review anytime.
📺 Recordings of all live calls and workshops will be posted immediately after so you can review these sessions even if you can't make them in person.
Week 1
Welcome Call
Sunday, January 31st at 4:00 pm
Live Session 2
Tuesday, February 2 at 7:00 pm
Live Session 3
Thursday, February 4 at 10:00 am
Live Session 4
Friday, February 5 at 2:00 pm
Week 2
Live Session 5
Tuesday, February 9 at 7:00 pm
Live Session 6
Thursday, February 11 at 10:00 am
Live Session 7
Friday, February 12 at 2:00 pm
Week 3
Live Session 8
Tuesday, February 16 at 7:00 pm
Live Session 9
Thursday, February 18 at 10:00 am
Live Session 10
Friday, February 19 at 2:00 pm
Week 4
Workshop 1: Worry & Anxiety
Tuesday, February 23 at 7:00 pm
Workshop 2: Values Discovery
Thursday, February 25 at 10:00 am
Workshop 3: Procrastination
Friday, February 26 at 2:00 pm
Week 5
Workshop 4: Other People's Bad Moods
Tuesday, March 2 at 7:00 pm
Workshop 5: Mindfulness
Thursday, March 4 at 10:00 am
Workshop 6: Cognitive Restructuring
Friday, March 5 at 2:00 pm
…and Beyond!
Even though the formal course ends after week 5, there are a number of alumni activities and benefits like monthly workshops and accountability groups. Plus you'll get continued access to the Circle community and access to video lessons and exercises any time.
Join the Waitlist
Mood Mastery is currently closed for enrollment. If you would like to be notified when the course opens next, join my newsletter here:
Frequently Asked Questions
How long is the course?
The active portion of Mood Mastery runs for five weeks. However, you'll have ongoing access to all the course material and community forever, including alumni workshops, meet-ups, accountability groups, as well as the option to re-watch lessons after the fact.
The current cohort of Mood Mastery runs from January 29th — March 7th, 2021.
How much time will I need to dedicate to the course?
For most people, I recommend budgeting about 2 hours per week. This is enough to cover watching video lessons and exercises and participating in at least one of the live calls each week. If you want to participate in all the live calls, it might be closer to 4 hours per week.
Of course, you can be flexible and be more or less active depending on the week, the subject matter, and your interest level.
What happens in the live group sessions over Zoom?
The live calls are all about getting hands-on help, support, and coaching with specific questions or obstacles you have. Nick will be active during each of the calls to answer questions, clarify confusions, and coach you through specific stuck points. But you'll also be able to hear how your fellow students are working through related challenges and learn from each other.
You're free to participate as much or as little as you'd like. Many people are understandably nervous initially, but without fail, the thing all my former students rave about after the course is how helpful it was to participate and learn from each other during the live sessions and workshops.
What if I get unexpectedly busy during the course and fall behind?
The course is designed to be taken flexibly. If you have a busy week or fall behind, you can always catch up on lessons and re-watch live sessions after the fact.
I don't live in the U.S… Will time zones be an issue in terms of attending live sessions?
Historically, the majority of our students are from the United States, but in each cohort we have dozen of students from all over the world, including Europe, the Middle East, Asia, and Australia.
The live sessions are scheduled strategically at staggered times so that no matter where you live, you should be able to attend at least one session per week.
If I do miss a live session, will video replays be available afterward?
Yes, all live sessions will be available to watch or review immediately after the session occurs.
How long will I have access to the course and material?
In addition to the 5-week active portion of the course, you'll have lifetime access to all course material, including new content which is usually added several times per year.
Is Mood Mastery like therapy or counseling?
Mood Mastery is not a substitute for professional medical or mental health treatment. If you're struggling with a significant mental health issue, Mood Mastery is not appropriate. Please talk to your doctor or mental health professional for appropriate assistance and treatment options.
I have a question you haven't addressed…
Send me an email at hello@nickwignall.com and I'll do my best to answer it.
☔️
100% Risk-Free
If you purchase the course, engage with the material, and decide it's not for you, I offer a full money-back guarantee within 30 days of your purchase date.
Join the Waitlist
Mood Mastery is currently closed for enrollment. If you would like to be notified when the course opens next, join my newsletter here: