A Comprehensive Program to Build Mental Strength and Emotional Resilience

Mood Mastery is a 6-week course led by psychologist Nick Wignall that combines live workshops and seminars with hands on coaching and accountability, all within a small community of motivated and supportive peers.
A new cohort of Mood Mastery is starting soon.
Enter your email address to get updates and be notified when enrollment opens:
---
The amazing truth is that my emotions no longer blindside me.
Instead of spending the day running away from painful emotions, I now have the ability to acknowledge them in the moment, give myself some empathy and compassion, and then go on with my work for the day without feeling weighed down or exhausted. I could not say this before taking this course.
— Natasha, Software Engineer
---
Mood Mastery is for anyone who wants to…
Manage difficult emotions in a healthy way
You will learn effective ways to deal with stress and difficult moods before they become overwhelming.
Overcome negative thinking and limiting beliefs
Learn practical techniques to undo patterns of worry, rumination, self-criticism and other forms of overthinking.
Stop self-sabotaging and stick to your goals
Discover the root cause of self-defeating behavior and learn to be more accepting and compassionate with yourself.
Deepen your emotional literacy and self-awareness
It's only when you learn to observe and accept all your emotions that you can truly master them.
Communicate assertively and set healthy boundaries
You'll learn a proven system for expressing yourself confidently and navigating other people's emotions effectively.
Get clarity on your personal values and purpose
The highest form of motivation and energy comes from discovering and clarifying your core values and aspirations.
---
What's really holding you back?
Hi, I'm Nick. I created Mood Mastery because I believe that the most important skill in life is the ability to manage your mind well.
Think about it…
How successful can you be in your career if you constantly struggle with worry, anxiety, and self-doubt?
What kind of a relationship are you going to have with your kids or partner if you can't control your temper and frustration?
How can you stick with personal goals like weight loss or creative hobbies if you constantly struggle with procrastination or self-sabotage?
In every area of life, success and happiness depend on the ability to manage your thoughts and emotions well.
And yet, no one ever teaches us how to do this…
Did your fifth-grade teacher give you skills for processing sadness or anger in a healthy way?
Did anyone in your high school teach you how to identify and restructure negative self-talk?
Did you take a college course on emotional self-awareness?
I certainly wasn't taught any of this!
But at some point, we realize that the biggest obstacles to happiness and success in life aren't external, they're internal…
Is your business stalling because you don't have the right software systems or management frameworks in place? Or could it be that you have limiting beliefs about success that are holding you back from making important decisions?
Is your marriage stale and lacking in intimacy because both of you somehow lost the ability to communicate effectively? Or could it be that you avoid intimacy because you're afraid to be vulnerable?
Do you really avoid going to the gym more frequently because you don't have enough time? Or could it be that you have issues with inadequacy and shame about your body that you don't know how to deal with?
Mood Mastery will teach you how to master your mind and emotions not by fighting with or escaping them, but by creating a healthier relationship with them…
Instead of running away from your fears and insecurities, you will learn how to confront them confidently.
Instead of responding to mistakes and failures with self-criticism, you will learn to cultivate self-compassion.
Instead of wasting all your energy trying to avoid painful emotions like anxiety or anger, you will learn to accept them and move beyond them toward your values and purpose.
If you're ready to start building true mental strength and emotional resilience, I invite you to learn more below.
---
It's the most important thing I've done in years and I can't recommend it highly enough.
Just like I was uncomfortable with my own emotions, I was uncomfortable with other people's emotions. I wanted to "fix" myself and other people, and that always created tension instead of intimacy. In the simplest sense, I learned to accept what I felt, and by doing so, I also learned to do so for others.
— Brad Patterson, Co-founder and CFO of Maple Leaf Strings
"The level of connectedness I felt to Nick and the rest of the group was lovely. From the beginning, I felt like these are my people!"
— Simmone Retallick, School Teacher
"The course helped me look at my actions through the lens of my values so I can be more assertive and less anxious."
— Sinan Kucukkoseler, Software Engineer
---
What types of students join Mood Mastery?
Mood Mastery students typically identify as one of the following:
✅ Thoughtful High-Achievers. You're ambitious and hold yourself to a high standard of excellence. But you're often held back by perfectionism, self-criticism, or overthinking. You know your mind should be your greatest ally, not your worst enemy.
✅ Creative Professionals. You're full of creative energy and potential. But all too often procrastination, overwhelm, and self-doubt get in the way. You're ready to start doing your best work consistently and confidently, with less stress and burnout.
✅ Leaders & Coaches. You're passionate about helping others reach their potential. But you want to expand and deepen your understanding of the mental and emotional dynamics that are the foundation for wellbeing and success.
✅ Medical & Mental Health Professionals. Whether you're a nurse, counselor, doctor, or therapist, you know that your ability to help others is only as strong as your ability to help yourself. To bring out the best in others, you committed to bringing out the best in yourself.
Who It's Not For
Mood Mastery is not for everyone. Specifically, you should not apply if…
⚠️ You want a quick fix or silver bullet. The course will require significant time, effort, and patience on your part. Like any meaningful growth project, you will only get out what you put in.
⚠️ You prefer to work alone. The course is based on the principle that we learn best together—sharing our experiences, struggles, and triumphs as a team and helping each other to grow.
⚠️ The cost of the program would be a financial strain. I never want participation in the course to contribute to financial stress or difficulty.
⚠️ You're trying to work through a serious mental health issue or looking for therapy/counseling. Mood Mastery is about building emotional strength and resilience. It is not a substitute for therapy, counseling, or any kind of mental health service.
---
My life has rebalanced with space for more happiness and so much more peace.
It was hard work and I was exhausted by the end but it has truly paid off. I no longer suffer so much, my moods are more balanced, I still get to have emotions but they are reasonable and do not spill over. I've also learnt how to ask for what is important, perhaps for the first time ever.
— Michelle Richecoeur, Massage Therapist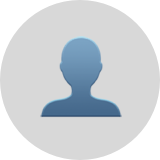 "I am truer to myself these days and therefore more content and focused. It's easier to be me!"
— Julie LaFond, Retired Executive
"I have stepped up my game of identifying and managing my emotions in the moment. This is a huge leap for my effectiveness."
— Raj Sidana, Cybersecurity Program Management
---
How Mood Mastery Works
Mood Mastery combines expert-led guidance and training from Nick with the motivation and accountability of a supportive community of like-minded peers.
Six-Week Course
The initial program runs for six weeks and includes:
6 Live Workshops. Every Monday, Nick will lead a live workshop over Zoom to teach core concepts and do step-by-step walkthroughs of the key exercises and practices.
6 Office Hour Sessions. On Thursdays, there will be a live Q&A session to discuss and process ideas and exercises from the week, get clarification and advice on specific obstacles, and share what we're learning.
Online Community. Immediately after joining, you'll get an invitation to join our online Circle community where you can access lessons and recordings, ask questions, get feedback and accountability, browse the library of previous masterclasses and tutorials, and more.
Lessons and Tutorials. After each Monday workshop, you'll get access to a series of brief lessons and tutorials that explain the core concepts and insights for each week's material.
12 Months of Continued Access
After the initial six-week course ends, you'll continue to have access to the Mood Mastery community for the remainder of the year, including:
Special events and masterclasses. Throughout the year, you'll be invited to attend topic-specific workshops led by Nick, guest masterclasses from outside experts, community challenges, and a variety of other events.
Lessons and recordings. All the lessons, exercises, and recordings will be available to re-watch and study.
Circle Community. You'll continue to have access to the Mood Mastery Circle community where you can stay in touch with members of your cohort, ask questions, collaborate, and participate in community events.
Schedule
Enrollment for the next cohort of Mood Mastery has not been set. Please join the waitlist to be notified of the next cohort.
---
One of the best things the course taught me was how to change my relationship with worry.
Using strategies from the course, I am able to appropriately address my worries without allowing them to block my productivity or joy!
— Rikki Postal, Higher Ground Coaching
"Nick does a beautiful job of getting across a lot of information while also making everyone feel included and welcome to participate."
— Amy van Buren, Clinical Psychologist
"I'm better at controlling how I react in difficult conversations instead of just yelling or feeling guilty."
— Patty Fagan, Daycare Provider
---
Curriculum Overview
Here's a brief overview of the course structure along with the key ideas and practices you'll be learning.
Week 0: Orientation & Welcome
In the first few days, we'll ease into everything slowly and get oriented to the community and how the program works. We'll have an initial kick-off call where we get to know each other and talk about the key concepts of the program as a whole, including my "theory of everything" for emotional health and the two foundational principles that all personal growth relies on.
Week 1: The Foundations of Emotional Intelligence
Beginning in the first full week, we'll do a deep dive on the mechanics of how the mind works: How do our thoughts, beliefs, and emotions work together with our behaviors and values? Why are some inner obstacles so strong and hard to deal with? What does it mean to process and manage our difficult moods in a healthy and productive way? You'll also be introduced to the core exercise of the program, Mood Writing, which is a powerful technique for processing difficult moods and experiences. Each week the exercise will expand and deepen to incorporate new concepts and learnings.
Week 2: Expanding Your Emotional Self-Awareness
In week two, we'll explore what it means to be truly mindful and aware of our emotions. Because the better you are at identifying and noticing your emotions, the easier it will be to catch them early while they're small and manageable before they become overwhelming. Together, we'll go through a series of practical exercises that will increase your emotional vocabulary and fluency so that you can become more aware of the nuances of how your emotions arise and manifest themselves.
Week 3: Retraining Negative Self-Talk
In week three, we'll explore how habits of negative self-talk end up magnifying difficult moods and emotions way beyond their natural state. We'll use a powerful technique called Narrative Rescripting to practice retraining limiting beliefs and negative thinking into more realistic and productive mental patterns.
Week 4: Cultivating Self-Compassion
In week 4, we'll unpack the concept of self-compassion and use a practice called Kind Mind to help you cultivate a gentler and more productive relationship with unhelpful thought patterns like worry, self-doubt, perfectionism, rumination, and other forms of overthinking.
Week 5: Clarifying Your Values
In week five, we'll dive deep into an exercise called Values Visioning that will help you discover and get clarity on your core values and ideals. Because the clearer you are about what you really want, the more motivated you will feel to work through the obstacles that are holding you back instead of getting lost in avoidance and self-defeating behaviors.
Week 6: Assertive Communication & Healthy Boundaries
Assertive communication is the capstone skill of Mood Mastery. It's about taking all the insights and practices you've developed over the previous five weeks and applying them in the context of real life. You'll learn how to confidently express what you want. Set healthy boundaries on what you don't. And deal with other people's difficult emotions in a healthy and constructive way.
---
This course has been a game changer!
The deeper self-awareness I got from the course was just what I was looking for. I'm more patient—both with others and myself—because I'm more attuned to what I'm feeling.
— Jason Waller, Executive Coach
---
Plans and Pricing
Essential Edition
✓

6 live workshops

✓

Weekly office hours

✓

Private online community

✓

30+ lessons & tutorials

✓

Customized emotional fitness assessment

✓

12 months of continued access to course materials, community, and bonus events

☒

1-hour strategy session with Nick
Premium Edition
✓

6 live workshops

✓

Weekly office hours

✓

Private online community

✓

30+ lessons & tutorials

✓

Customized emotional fitness assessment

✓

12 months of continued access to course materials, community, and bonus events

✓

1-hour strategy session with Nick
Money Back Guarantee
Mood Mastery is an investment but I want it to be 100% risk-free. If you participate in the workshops and seminars, study the material, complete the exercises, and still didn't find the program valuable, I'll refund your payment within 30 days of your purchase.
A new cohort of Mood Mastery is coming soon.
Enter your email address to get updates and be notified when enrollment opens:
---
FAQs
What if I can't make the live sessions?
You are not required to attend any of the live sessions. That said, I strongly recommend that you attend at least the majority of the live Monday workshops in order to get the full value out of the experience.
All the live sessions will be recorded and available to view afterward.
Are there any prerequisites for the course?
There are no prerequisites for the course other than a desire to learn and grow together.
How much time will the course require each week?
I recommend that you budget at least 3-5 hours per week during the active 6 weeks of the course. This is enough time to participate in one or both of the live sessions and work through the core lessons and exercises.
What if I get unexpectedly busy during the course and fall behind?
The course is designed to be taken flexibly. If you have a busy week or fall behind, you can always catch up on lessons and rewatch live sessions after the fact.
How long will I have access to the course and material?
In addition to the 6-week active portion of the course, you'll have access to all course material, including ongoing events and masterclasses for the remainder of the year.
How much access do I get to Nick?
Probably more than you bargained for 😆 I lead all the live sessions and am active in the community as well to answer questions or clarify things.
What's the difference between the Essential and Premium Editions?
The Essential Edition included access to all the core features, events, and content of the program, including live sessions, community access, lessons and tutorials, and 12 months of ongoing access to the program and events.
The Premium Edition includes everything in the Essential Edition as well as a 1-hour strategy call with Nick.
Is Mood Mastery like therapy or counseling?
Mood Mastery is not a substitute for professional medical or mental health treatment. If you're struggling with a significant mental health issue, please talk to your doctor or mental health professional about appropriate assistance and treatment options.
I have a question you haven't addressed…
Send me an email at hello@nickwignall.com and I'll do my best to answer it.
---